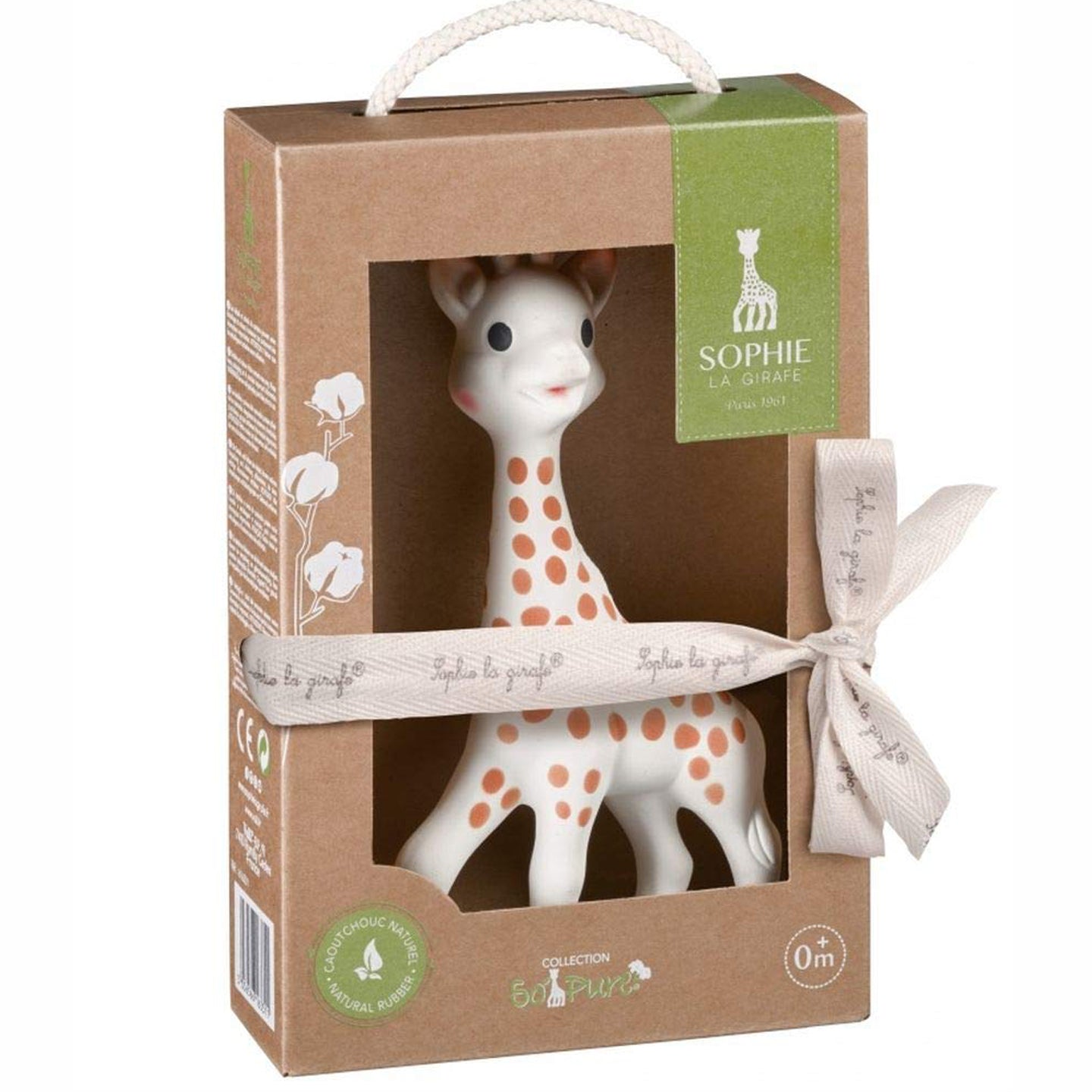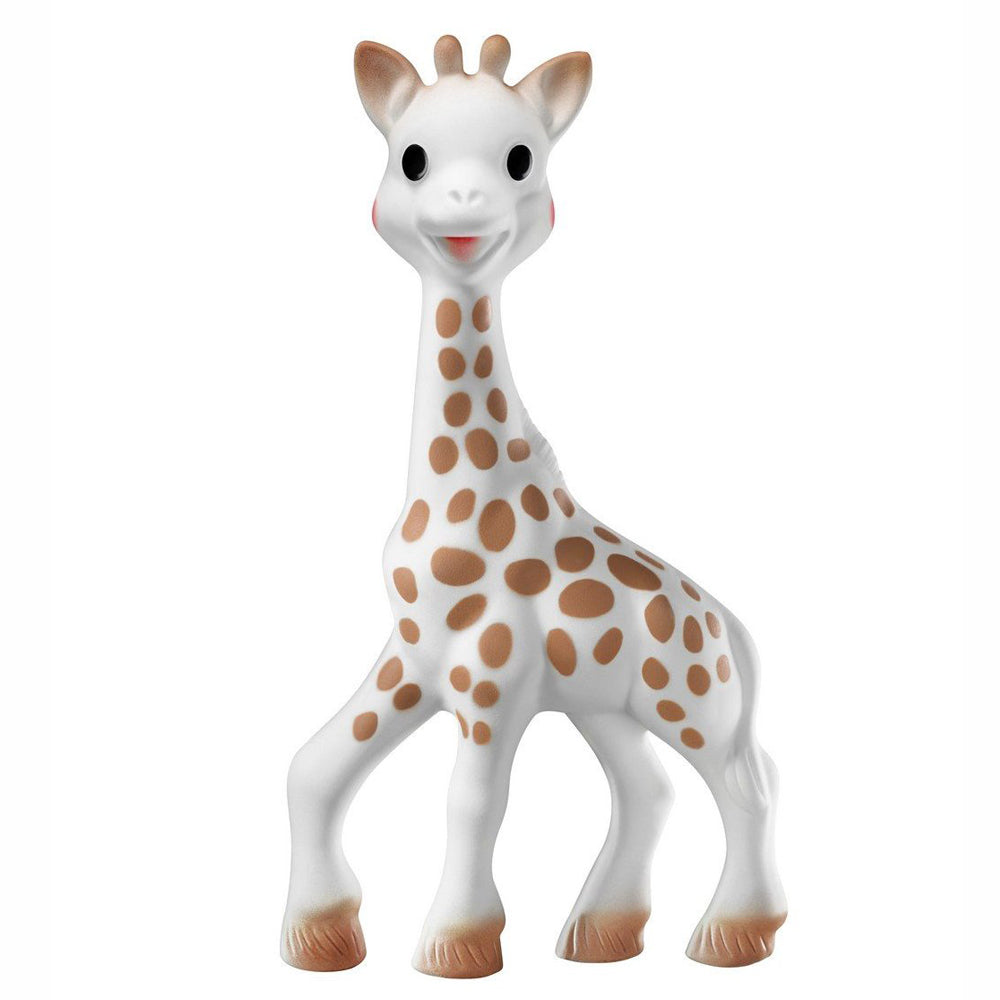 Sophie la Girafe So Pure
Made from 100% natural rubber and still "traditionally" produced for more than 50 years,
Sophie La Girafe is Baby's first toy stimulating each of his senses
from the age of 3 months!
What is natural rubber?
100% natural rubber, a pure, living material, is the very essence of a commitment to quality. Just like coffee, several varieties of natural rubber exist, each having different properties.
In the interest of quality and safety, the rubber variety we have selected meets very strict mechanical and chemical requirements. It makes it possible to create sturdy, soft and pleasant to the touch products while ensuring suppleness and safety for Baby.