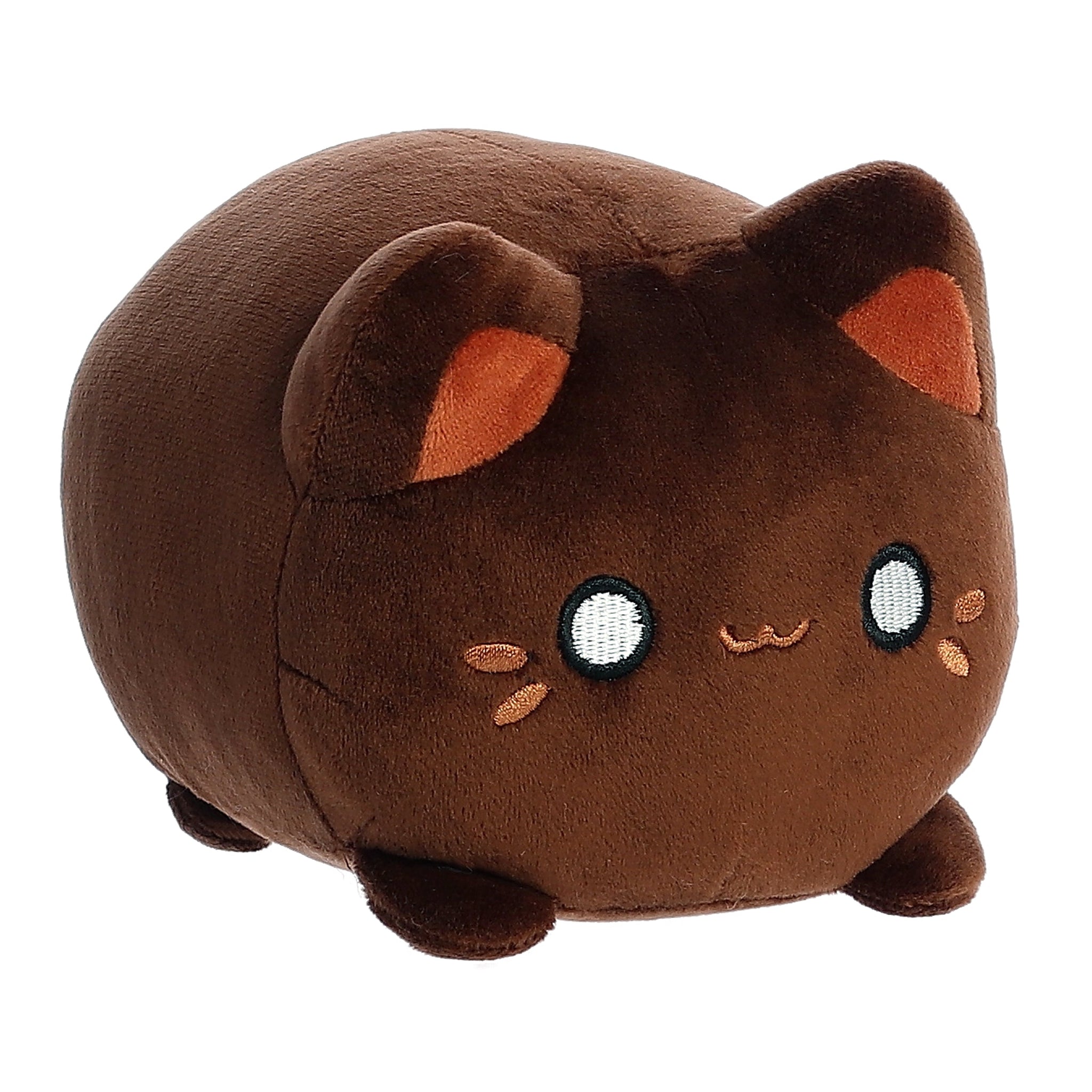 Small Kona Coffee Meowchi
This plush is approx. 5" x 7" x 5" in size

Made from the highest-quality materials so the fun never ends

A Meowchi plush with a sweet, lovable facial expression

Stunning embroidered details to bring your Meowchi plush alive

Packed with playful bean pellets, this plushie is your go-to cuddle buddy for a hug-tastic adventure that's perfect for all ages!

With its deep and luxurious brown fur, this Kona Coffee Meowchi captures the essence of your beloved brew, while its wide-eyed expression reflects the bright-eyed enthusiasm that coffee lovers know all too well.