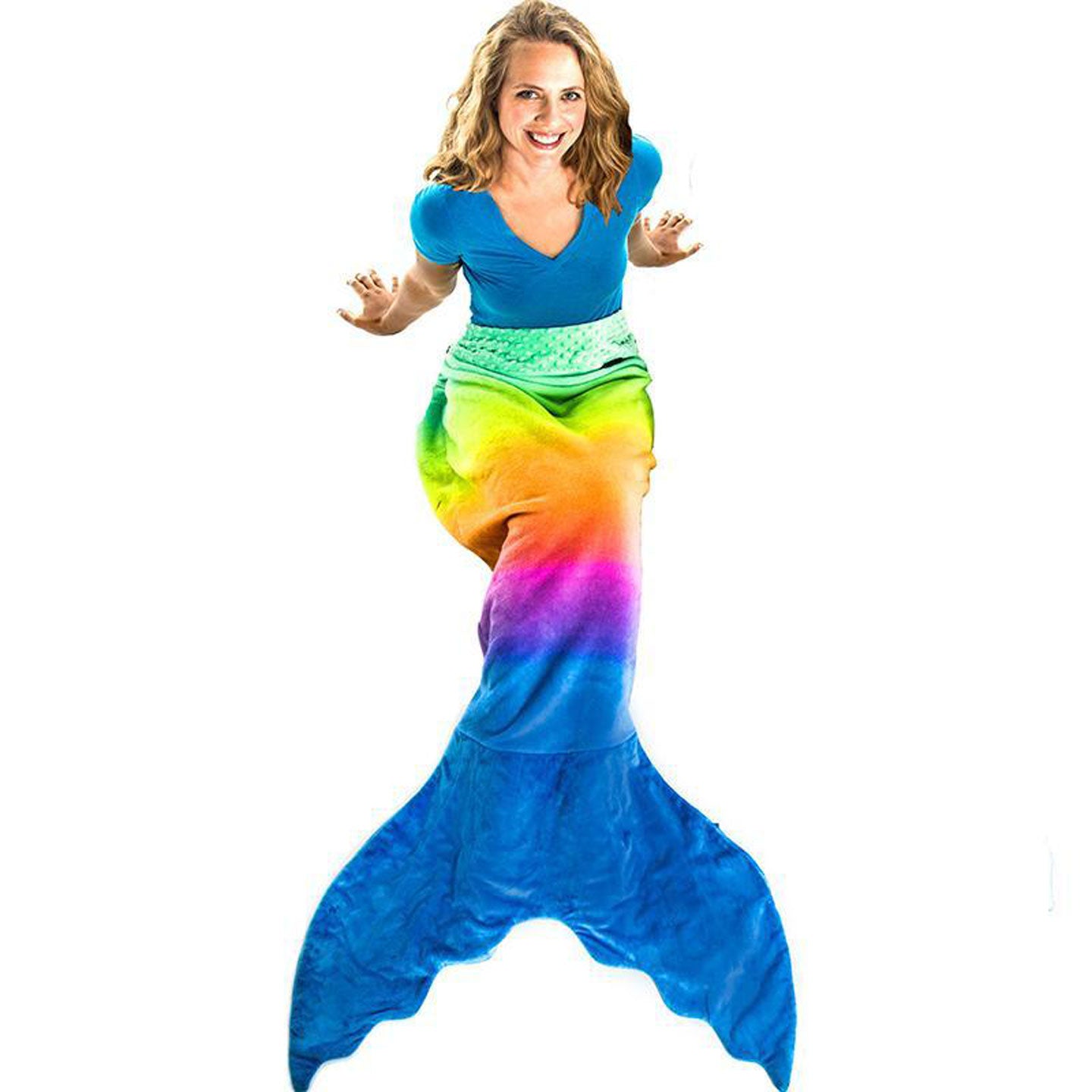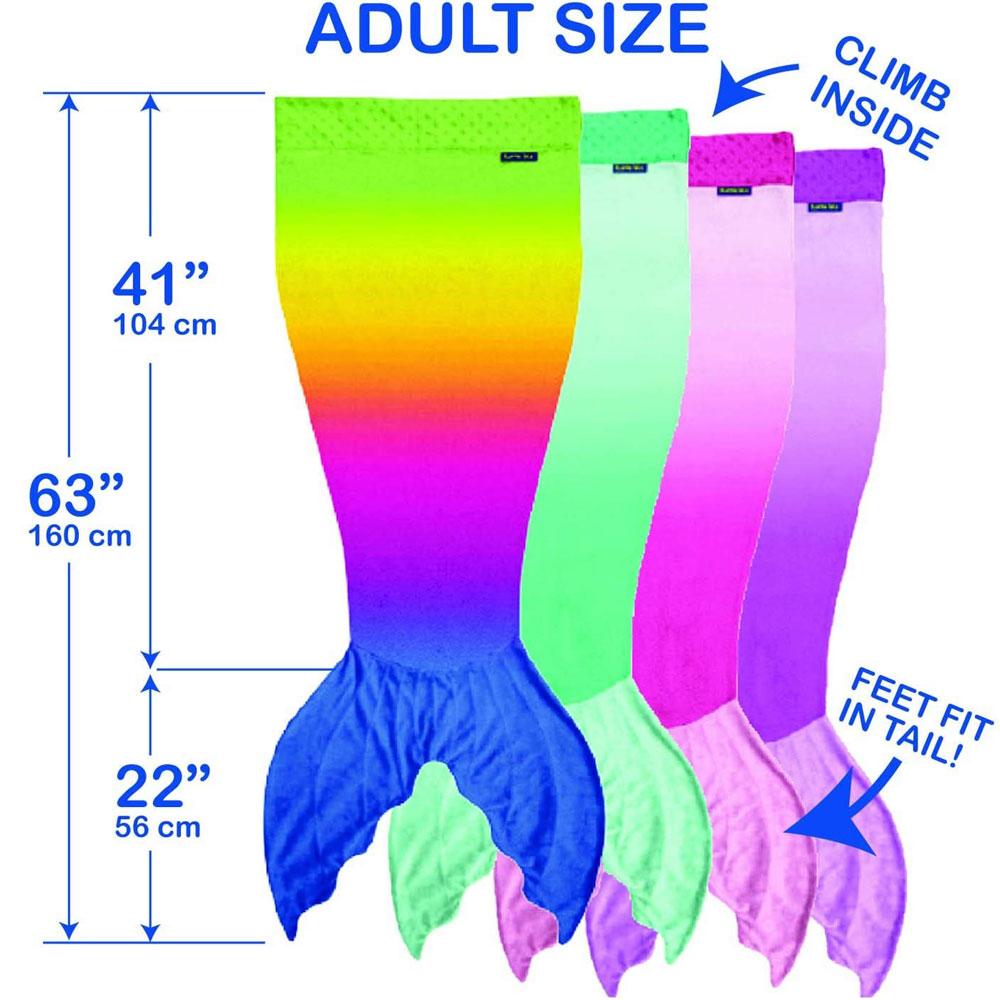 Mermaid Tail Blanket for Adults and Teens -Rainbow Ombre Design
Let's be mermaids! Just climb inside this Blankie Tails mermaid blanket with gorgeous cascading color!
FEATURES:
This mermaid tail blanket for adults and teens is made with premium-quality, extra-plush, double-sided minky fabric that looks and feels MERmazing! 
The unique design lets you climb inside (like a sleeping bag without the bulk) and put your feet all the way into the gorgeously sewn tail for the ultimate in coziness!
Perfect way to escape from cold A/C, stay warm while traveling or just have fun living the mermaid life!

The adult and teen size blanket is recommended for mermaids 12 years and older and 5 feet or taller. The blanket measures 30" W x 69" H.
Blankie Tails's adult mermaid tail blanket is a best-seller worldwide!
All Blankie Tails are machine washable and easy to spot clean.