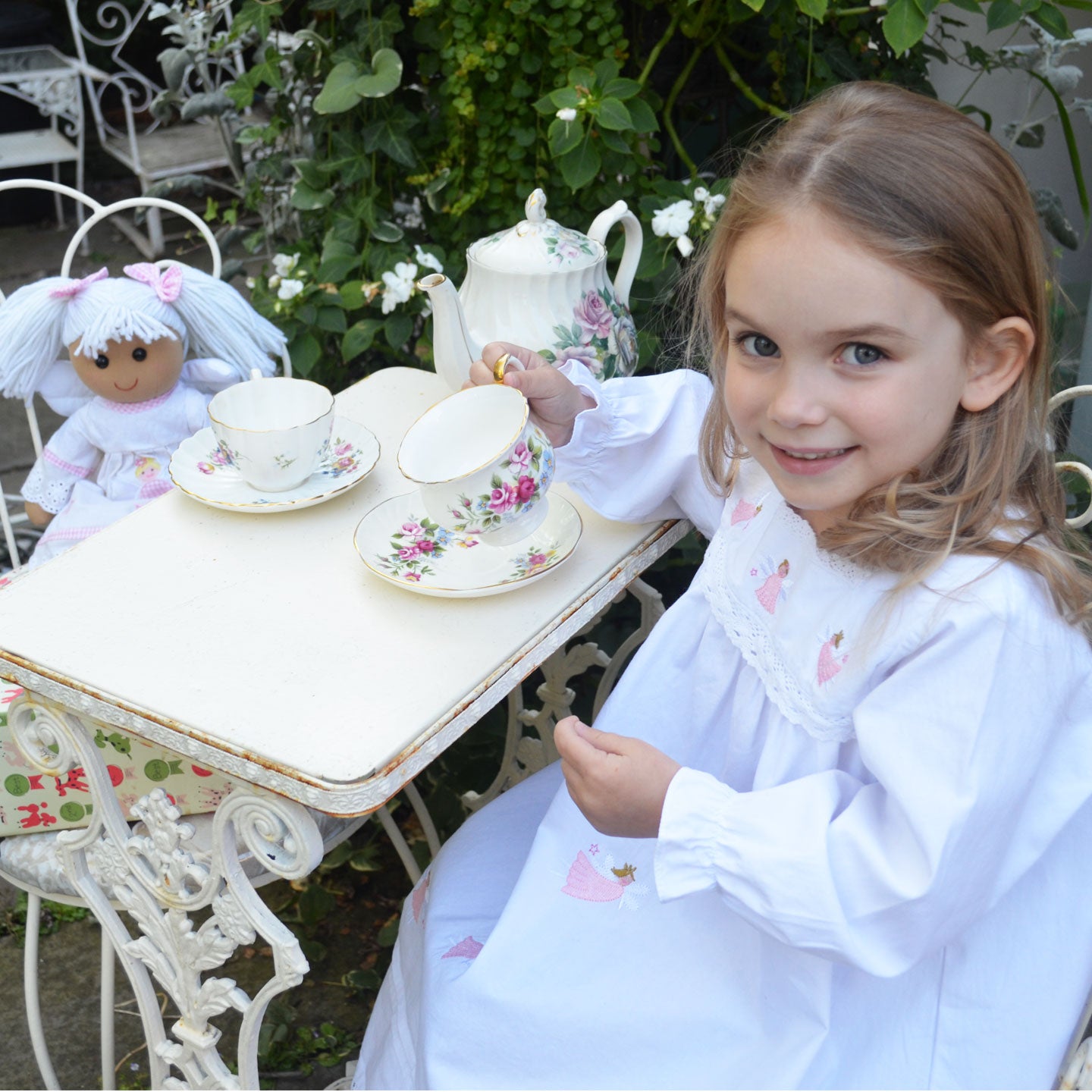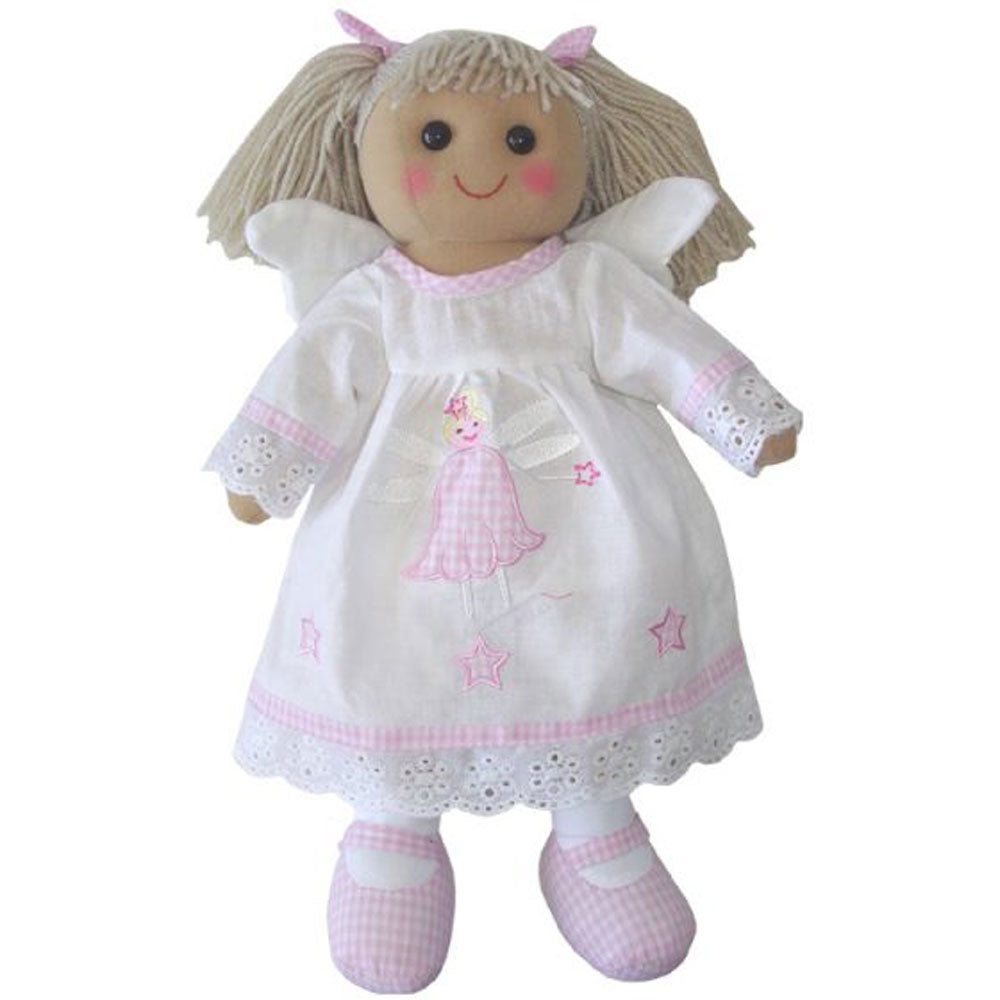 Maddy Nightdress and Doll
Best-selling nightdress! Pretty design with long sleeves, lace trims, elasticated cuffs and embroidered fairies.
Traditional style
100% cotton
Floral print

Long-sleeved
Embroidery detail

Do not wash over 50 degrees
 Rag doll wearing a white dress embroidered with a fairy motif and gingham shoes. The doll has wings and hair ties.
100% cotton outer
Hand-finished

Hollow fibre inner
Suitable for all ages