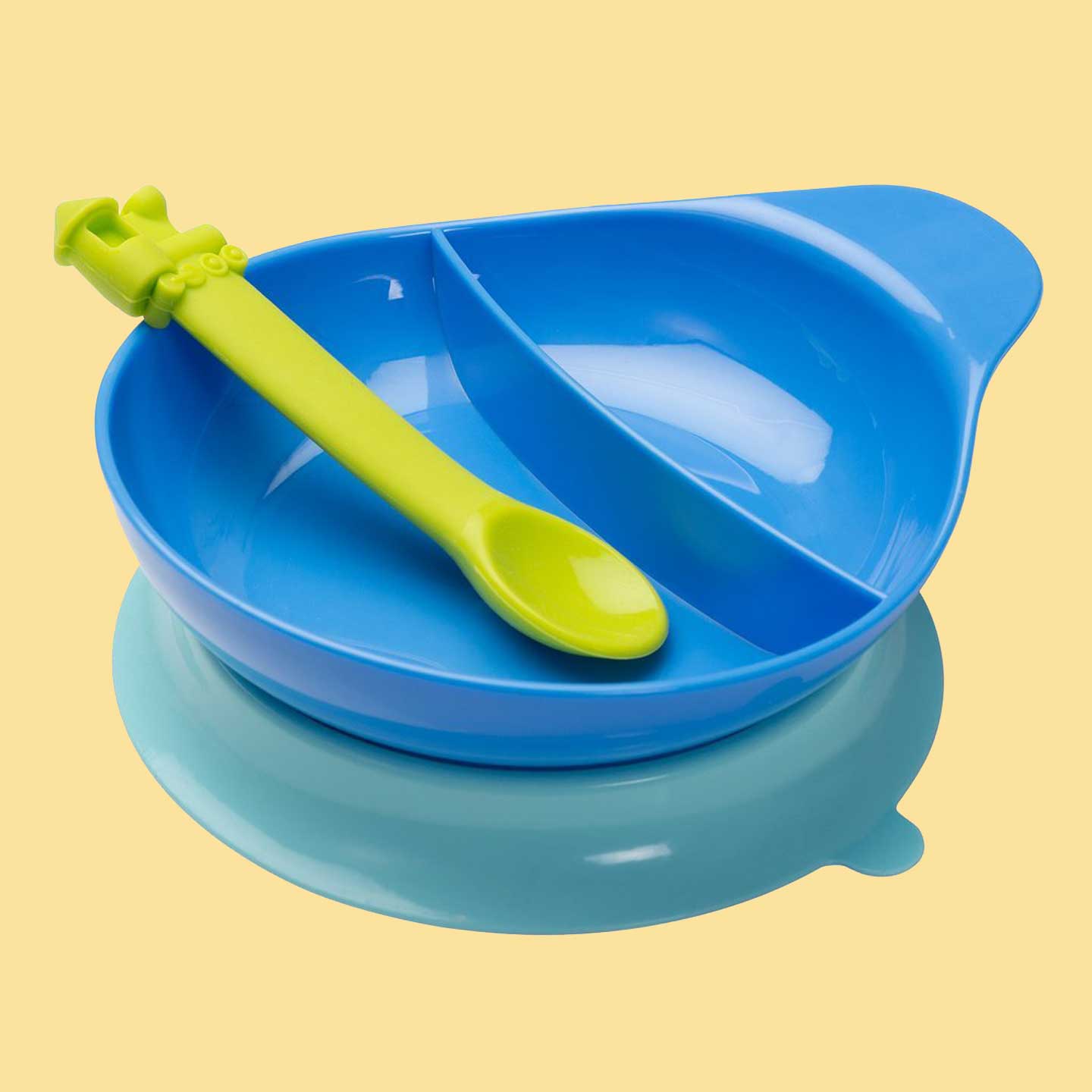 Divided Plate Feeding Set
It's no secret that babies are messy eaters. This blue dishwasher/microwave safe divided bowl has a non-slip suction base, making breakfast, lunch and dinner a little less messy! Also, the bowl's separated compartments are perfectly sized to fit an entrée and side dish. The Divided Bowl Feeding Set comes with a silicone spoon that makes eating fun!

Elegant Baby uses only child safe materials. Your babies health is the most important to us; guaranteed 100% BPA-free, lead-free, phthalate-free, latex-free, and non-toxic silicone material both easy to care for and durable   .
Non-slip suction bowl & spoon set for infants and toddlers

Made of safe BPA free silicone

Dishwasher/ microwave safe

Gentle on babies gums

Fun, colorful designs to make mealtime fun