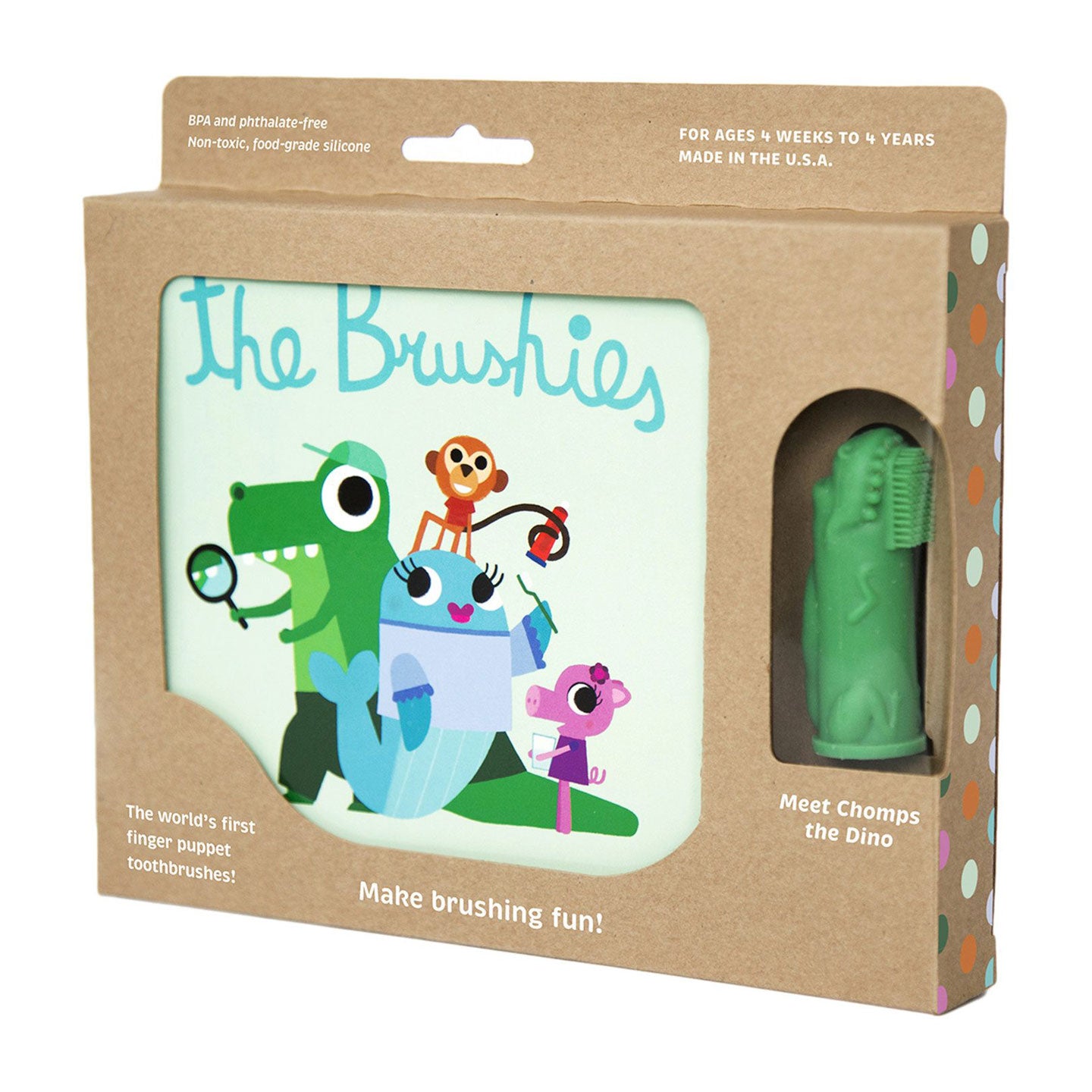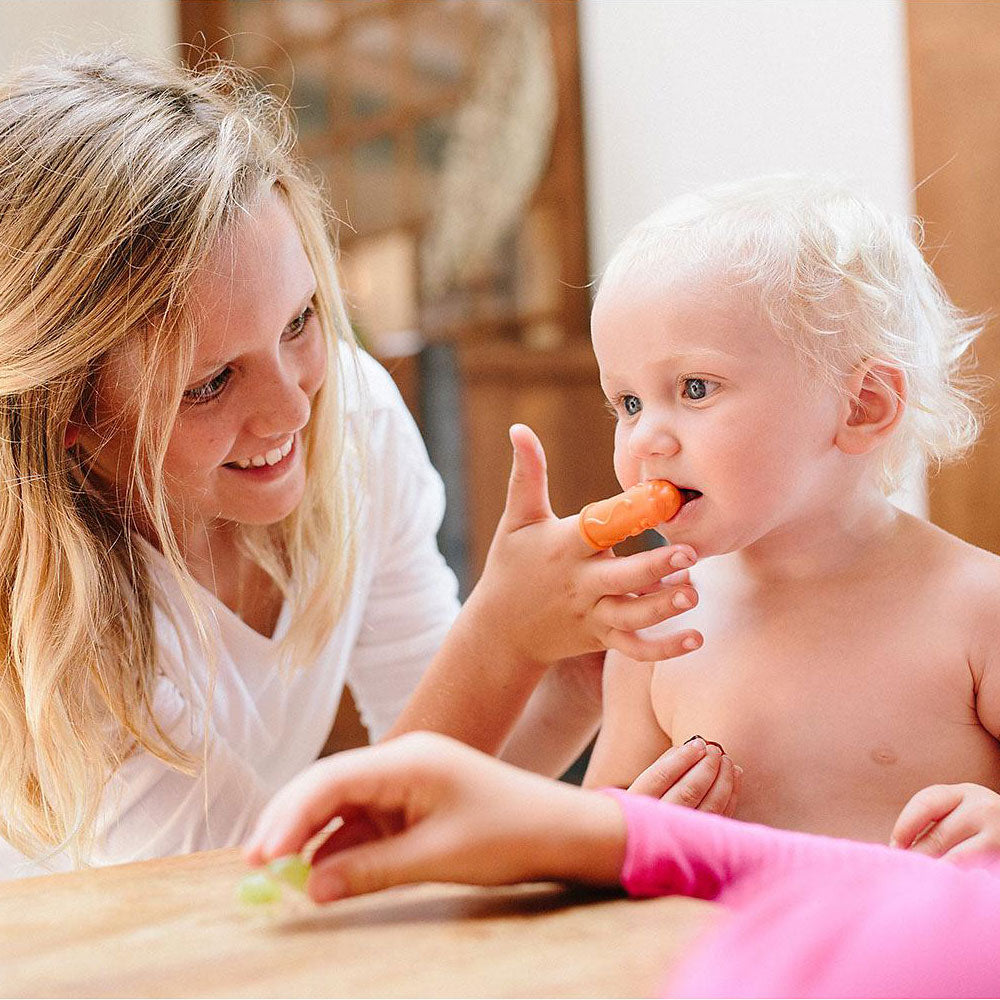 Chomps the Dino + The Brushies Book
Meet Chomps the Dino – Chomps is king of the land and thinks brushing is grand. Smile big!
This set includes a copy of The Brushies Book, which brings all of the Brushies to life and has brushing tips for helpers.
BABY & TODDLER TOOTHBRUSH: This silicone finger puppet toothbrush makes brushing fun! Use Brushies during playtime & tell stories about your favorite Brushie character battling the sugar bugs!

BRUSHING IS FUN: For babies & small children, brushing can be difficult or dreaded. But by integrating creative play & storytelling at an early age, daily habits can become easy & educational!

4 WEEKS TO 4 YEARS: The Brushies patented design is specially designed to be easy to clean & effective for use for kids between 4 weeks & 4 years of age – the only toothbrush of its kind!

GENTLE & EASY TO CLEAN: Brushies are made from food-grade, dishwasher safe silicone, free of BPA & phthalates. Our patented bristle design is effective on plaque & gentler on gums than typical nylon.

DESIGNED BY MOMS: Brushies is the brainchild of two moms–a family dentist & a psychologist–who knew there was a better way to make healthy dental hygiene habits fun for parents & their kids.