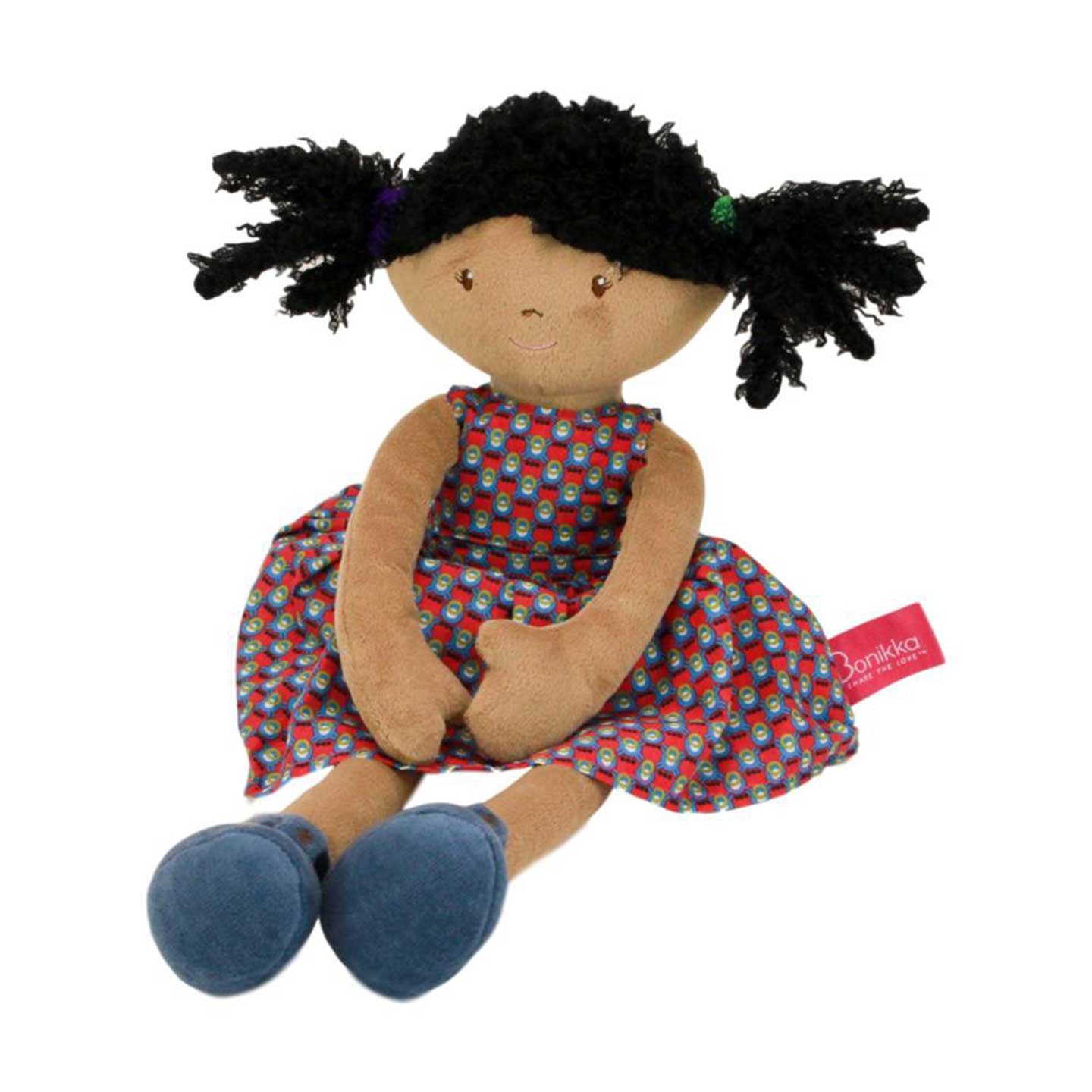 Bonikka Leota Plush Rag Doll
Part of our Debutante Girls Collection, Leota loves fashion. She is proud of her rich curls and blue cotton dress, which is removable for easy washing. 
Size: 16.5in
 Features: Soft body rag doll with embroidered facial features and printed clothing.
Materials: 100% Cotton Jersey, 100% Printed Jersey, 100% Polyester Soft Boa.