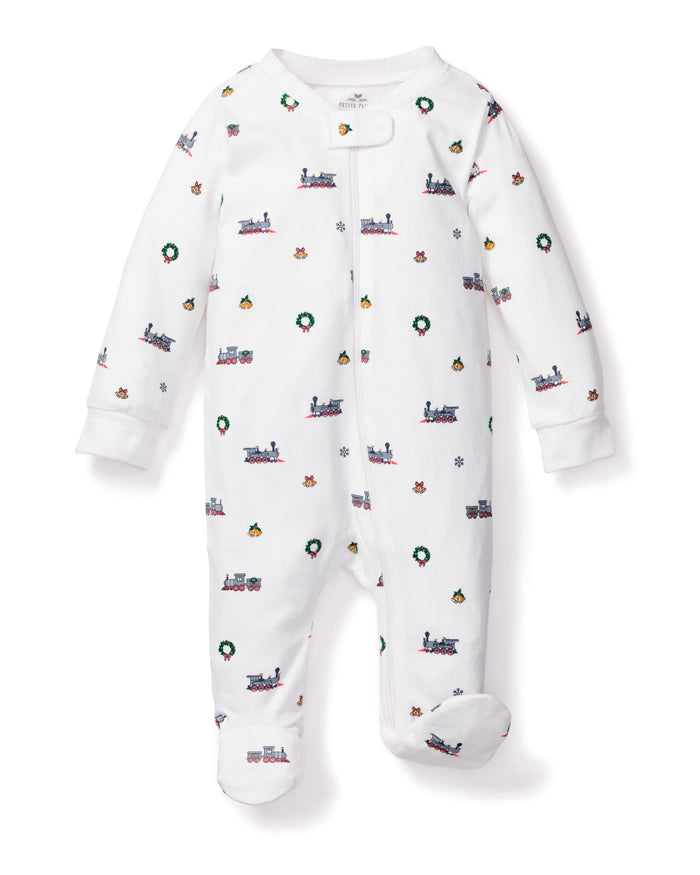 Artic Express Organic Cotton Footie
A classically charming holiday print for a first Christmas – small scale print depicting jolly wreaths, beribboned bells, and a handsome locomotive headed straight to the North Pole!
Comfort and irresistible design align perfectly in our rompers for baby's first holiday. The softest organic cotton romper with sturdy zip closure, protective fabric snap covering, and cozy enclosed feet. 
In our luxurious sleepwear, your little one will be tucked in love and off to dreamland. Bonne nuit.