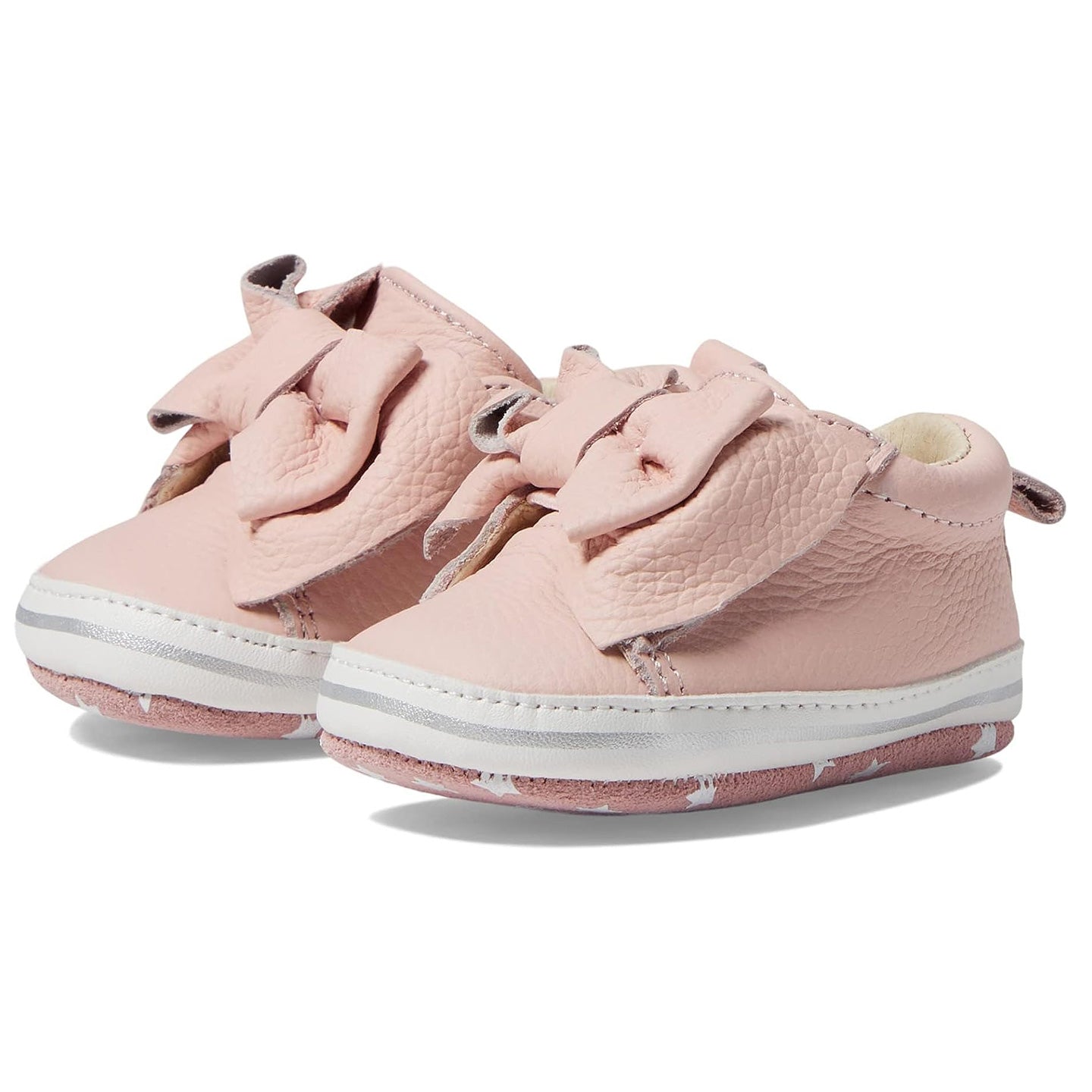 Aria First Kicks Pink
Get your little one stepping in style with these light pink toddler shoes. Made with high-quality genuine leather and soft, suede soles, these baby girl dress shoes offer the ultimate comfort and style. Each pair features a stylish structured design with a big pink leather bow at the top. A white leather strip runs along the heel that adds a little touch of chic. The Aria First Kicks in Pink has been designed with a cushioned insole and ultra-soft suede outsole to provide protection and comfort for healthy foot development. They come with elastic straps that make them easy to slip on and they stay on. Add a touch of cuteness to your toddler's look with these adorable baby girl dress shoes!

Approved by the American Podiatric Medical Association.
Suitable for indoor and light outdoor use.
Sizing is roomy to fit different feet and provides extra space for feet to grow—perfect for infants, babies, pre-walkers & toddlers.
Soft, suede sole flexes and bends with every step to allow full range of motion needed for healthy foot development.
They are the best barefoot shoes as they have flexible soles and a wide toe-box.
Kick-proof, elasticized ankle makes for easy on & off.
Slip-resistant sole grips the floor, keeps kids on their toes & helps prevent falls.